Professional Home Organisers - What they do and how to choose the right one for you.
If you've been wondering what professional home organisers actually do? When you should call one? How they can help you? And how much they cost?  This article will answer these burning questions, plus a few more.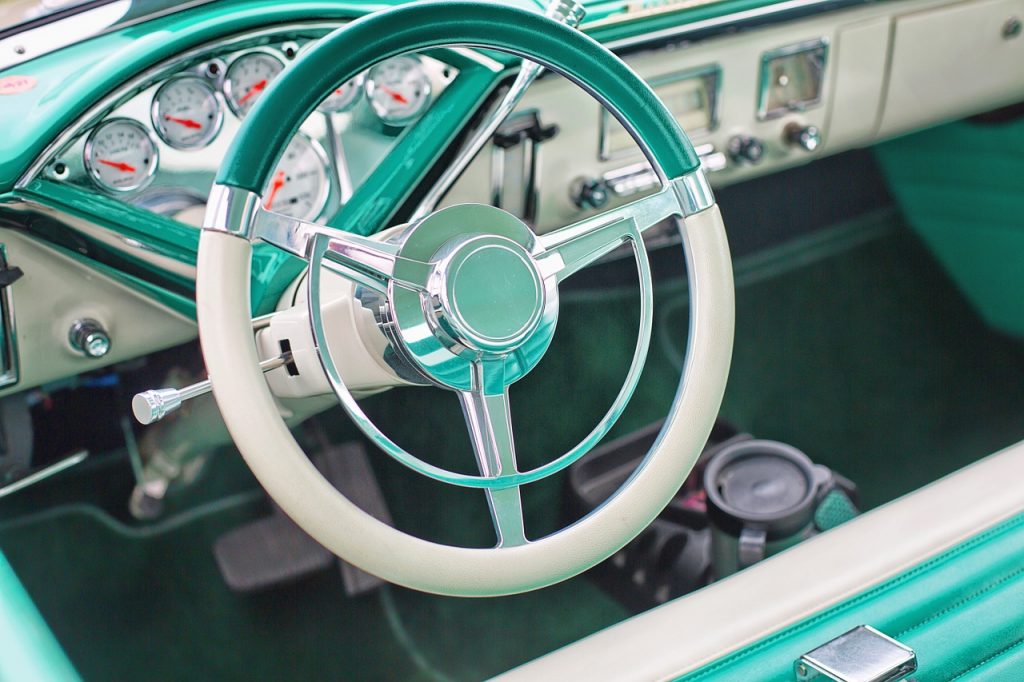 Professional Home Organisers – What Do They Actually Do?
People often fear that when inviting professional home organisers into their homes and lives they're going to be told what to do and what not to do, and what they're going wrong.  A kind of Stepford Wife on speed or Mary Poppins on a mission to expose your shortcomings, and make you and your home into a reflection of their perfect image: not so, as these client stories will show.
If life is a journey (and I think most of us agree that it is), then a professional home organiser is your navigator.  You decide the destination and remain firmly in the driving seat, and behind the wheel. The professional home organiser has a specific skill set that will help you get there.
If your destination is a home free from clutter, that has function and flow; that works for you not against you, a professional home organiser will help reach your destination.
When Should You Call Professional Home Organisers For Help?
Continuing the car and journey analogy you should call a professional home organiser for help when: you feel like the wheels are falling off, or the road has been bumpy for so long that you feel you can't continue, or you're bogged and don't know how to get out!  That's often when people contact me for help.
Contrary to popular opinion, professional home organisers aren't for the exclusive use of the rich and famous, or those too lazy to 'pick up after themselves'.  More often than not the people I work with are hard-working, down-to-earth individuals. They either aren't great at organising (and never have been, it's just not their thing) or they're great at organising, and do so brilliantly outside the home, but are time poor when it comes to their own stuff.
Call a professional home organiser if you need help to create order from chaos.  Like any other professional (tax accountant, real estate agent, landscaper or bookkeeper) we have specific skills, knowledge and resources.  Our focus is to help you declutter your home and help it run better now and into the future.
How Professional Home Organisers Will Help You.
It may surprise you to know that it's about so much more than grabbing some boxes or bins and labelling them 'keep', 'donate', 'sell', 'recycle and 'rubbish'.  If it were that simple people wouldn't be drowning in clutter and the chaos it creates, they'd simply get the bins out and get on with it. Nor is it about paying someone to 'pick-up or tidy up after you', that's what cleaners and housekeepers do.
Plenty of people understand the theory of decluttering and organising their homes, but it's putting it into practice that's the challenge.  T.V. shows and 'how to' sheets are of limited use if you're struggling with an excess of possessions.  The same rules apply to clutter magnets as to anyone else whose life is out of balance, for example, those wanting to lose weight and get healthy.  If watching a T.V. show, following a 'special diet sheet', or taking part in a 30-day challenge were the answer would there be so many disappointed people still struggling with their weight?
How We Do What We Do
How we do what we do is really answered by asking any professional home organiser 'why do you do this for a living?'.  Or as it's most often put to me 'Are you mad?  How can you do this for a job?'.
They will tell you, being a professional home organiser isn't about clutter and organising items neatly and efficiently, it's about helping the person behind the clutter.  We know and understand the negative effects of clutter on people's minds, quality of life and relationships.  We also know from experience that there is no 'key to decluttering' because it's complex; it's more like a combination lock rather than a key and lock.
How To Choose The Right Professional Home Organiser For You
Ask The Right Questions
Choosing the right professional home organiser that will work wonders for you in improving your home and life is both a challenge and an opportunity.  If you're in the driving seat, but feel that your car is out of control, about to leave the road or bogged in a ditch, ask yourself who you would want in the passenger seat?  What qualities would you value to help you regain control or get you back on the road?  These are what you're looking for from your 'navigator'.
Knowledge, experience and expertise, trustworthy,
A calm, non-judgemental approach, with a sense of humour,
Someone who inspires your confidence, and
Most important of all, someone who listens, understands and 'gets you'.
"Effective communication is fundamental to getting our needs met, and responding to the needs of others.  It's not enough that someone is good at organising, and telling people how to fix a situation, a good home organiser is a great communicator."
Do Your Research
Employing the services of a professional home organiser is no different than looking for the right real estate agent, bookkeeper, lawyer or builder.
Word of mouth referrals are always valuable, but it's worth noting that what works for your friend or family member may not be what you need.  We're all different, so listen carefully when they tell you what they liked about the person they're recommending and ask, 'Does that sound like a good fit for me?'
Do they have a website where you can find out more about them and how they do what they do?  Most of my clients tell me that reading the content on my website is what swayed their decision.  They could relate to what was written and reassured by my approach.  Check out their 'About' page, as well as what their clients say about them.
Are they up front and open with their costs?  It's so annoying, and not very helpful when read all about a service but the business doesn't share the costs; when that happens to me I abandon that lead and look for another.  You should know the industry standard hourly rates are between $60-$120 per hour.
Do they have a Google Business listing?  This is another way you can check out their credentials as business owners have no way of controlling/editing the reviews left by customers and clients.  Search for them by company name and their listing should appear or 'house decluttering service'.  You can also select an additional filter 'top-rated', to put them into context.
Do they offer a free telephone consult?  Most good professional home organisers do because they understand the importance of being available to talk to potential clients and answer their questions.
Final Step In Selection Process – Call
This is vital to making the right choice for you.  Remember the qualities and skills you're looking for from your 'navigator'.  When you speak to your potential professional home organiser keep these in mind.
Are they ticking those boxes?  Do you feel you're being listened to, heard and understood?
During the conversation are they offering you any helpful words of advice or insights?
Do you find it easy to understand what they're saying, do they speak your language?
At the end of the conversation do you feel reassured, 'better' about your situation, more able to cope?
If you can answer 'yes' to these questions, and got a positive response any other personal questions you asked, then chances are you've found the right person for you.  At the end of the day, you're going to be inviting this person into your home and to work alongside you, so it has to feel right.
Whenever I speak to a person who calls for help I use the above checklist to find out if I'm right for them and it works every time.  I also apply it when I'm looking for a professional to help me.  If I feel like I'm being 'processed' or 'sold to' rather than being listened to and heard I move on.
I hope this information has been useful, and good luck in your search!