Declutter Your Home & Mind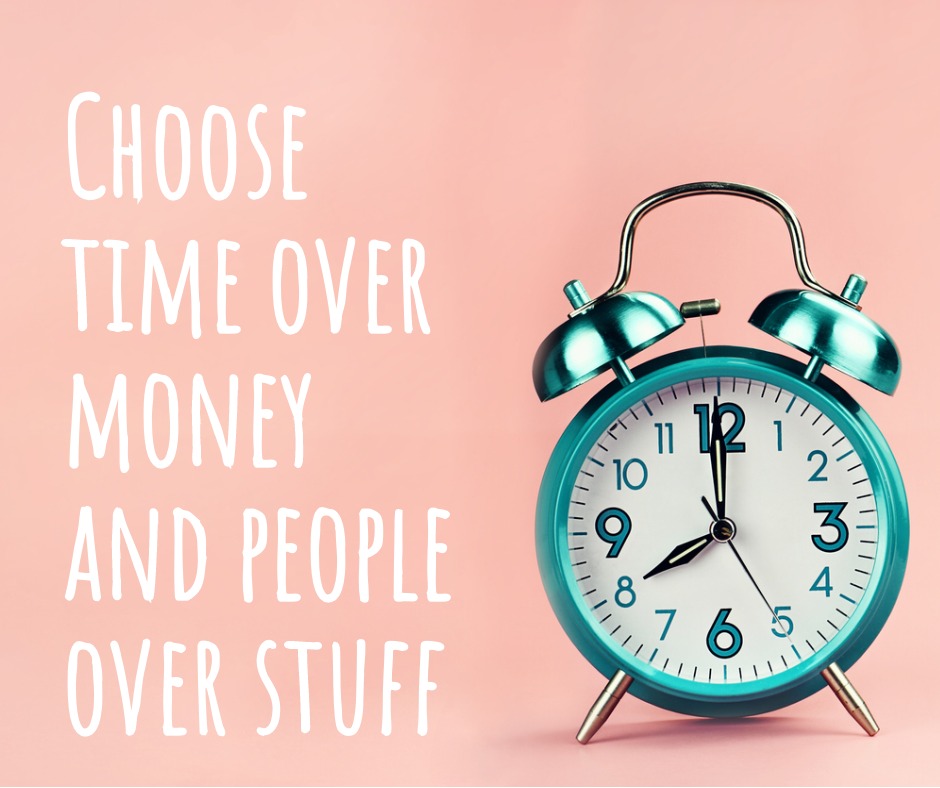 Clutter is a stealer of joy and contentment, of good times and great experiences.

Your home should breathe happiness into your family's story, not slowly suck the life out of you.
Reality Check
Decluttering your home and mind will make day-to-day living more manageable, and your life more enjoyable. You know this, and yet the sad truth is that most of us are too overwhelmed by clutter to do it on our own.  The result is people get stuck, and living with clutter becomes the new normal.
"I will help you declutter your home and mind, to do it once and do it well – so that you'll never have to do it again."
Every client I've worked with has been amazed at the results we've achieved.  Together we've succeeded in decluttering their home and mind and achieved a transformation.  Just as important, all my clients have continued to live clutter free.
You have nothing to lose and everything to gain
Below are declutter and revamp options that will get you unstuck.  They're tried and tested and have the power to give you what you want – the chance to declutter your home and mind and get organised.  Want to know more about why I do what I do and how it works?  Check out the services below and the short video on the FAQ page and all will be explained.
Declutter Your Home & Mind
This is perfect for decluttering small areas, or if you have a limited budget. It also works for school hours decluttering.
How it works
You show me the clutter and tell me your issues
We discuss your priorities and develop a plan of action
Together we get to work decluttering your home and life
What you get
3 hours of decluttering your home
Hands-on help lifting, shifting and sorting your stuff
Decluttering tips and advice
Coaching as we clear your clutter
Takeaway service – I remove items to be donated or recycled
An area or room that is cleared of clutter
Price: $280
You'll be amazed at what can be achieved in a few hours, with the right help.
Great if you have a strong desire to begin your journey from clutter magnet to cosy minimalist.
How It Works 
You show me the clutter and tell me about your needs and priorities
We develop an action plan
Together we begin to declutter your home and life
What You Get
A full day of decluttering your home, 7 hours (with breaks)
Together we declutter the rooms or areas prioritised
Implement in-home storage solutions and identify what needs to go
Reclaim your spaces from clutter
Re-imagine your home and re-configure your furniture
Restyle rooms with pops of your personality
Takeaway service – removal of clutter to be donated or recycled
A one-day transformation!
Price: $550
This is the package for you if you need help dealing with a larger property or a great deal of clutter and you're committed to getting it sorted.
This package also meets the needs of those going through the difficult task of clearing a house following the loss of a loved one. In this situation more time and sensitivity is needed when making decisions regarding what to keep and what to let go of.
The Major Revamp is designed to give you as much professional help as possible. Creating real momentum over the two days we'll be working together. As the title suggests, this is a major declutter of your home and life.
It's useful if you're downsizing, as your focus will be on a major life edit.
How it works
As with all Revamps, it starts with you showing me the clutter and discussing your needs and priorities.
We then develop and action plan and begin to declutter your home and life
What You Get
Everything in the Kick Start Revamp but much more of it!
Two days focused on clearing your clutter.
A significant impact, as we systematically work through the action plan
The opportunity to get to grips with the more clutter with hands-on help
Coaching, information and insights to help you remain clutter free
The extra support you need to keep you motivated and gather momentum
Takeaway service – the removal of items to be donated or recycled
A home that will look and feel significantly different, a transformation!
When we're done, you'll have the chance to experience living clutter free
For those clearing a house following a bereavement, you'll get the support you need to take on this difficult task.
Starting Price: $990*
* The price will be afftected if a Revamp Assistant is required because there is a great deal of clutter. Or if you want us to do all the lifting and shifting.
What Our Clients Say
I just want to say Kerry, I feel that I have relocated to a new abode! I am much more energised and I get a buzz each time I enter a room. Amazing – I now have pride in my home at last.
read more
Thank you Kerry! Nice working with you today. Thanks for all you do – even when it's not easy, which is what I was expecting anyway. I love the way you think and the changes we've made. Thanks for your patience.
Amazing transformation! I was very anxious and felt vulnerable at the thought of someone coming into my house and helping me to declutter. Kerry is so lovely and down to earth. I really got a lot more than I could have expected. Absolute game changer!
Kerry gives you back the space in your home buried by clutter. She is calm, caring and not judgemental. Her approach is also sustainable, both in giving away your clutter as well as providing practical, tailored advice specific to your home and situation.
I couldn't stand how I was living for another minute…I learned a lot from working through my stuff with Kerry, a lot of it was emotional clutter.  It was great having the company and someone who could do the lifting and moving for me. I'm happy to recommend Kerry and her decluttering and organising services. 
read more
Employing Kerry's services and expertise isn't something I would have normally done or thought of: it was my wife's idea!
Kerry arrived, and by the day's end, I was so impressed with her ability to see outside the square I booked her for two more days. My wife and I would recommend Kerry and her service to anyone.  Thank you, Kerry
read more
Hi Kerry, thanks SO MUCH!
Working with you on my clutter has been very productive, and everyone is happy with the results. I'm still amazed we got the living room, laundry, storage room and two bedrooms done in two days.
Dear Kerry, I want to thank you for helping me clear 15 years of clutter.
I procrastinated for years over getting rid of things I thought I SHOULD keep. Talking with you opened up a whole new mindset that makes a lot more sense. It has unlocked the mental shackles!
We'd just moved into our 'forever home', and I'd spent ten days unpacking and then I began to lose the plot. I'd done all the practical things, but I was having trouble making the house look like a home…In half-a-day, we cleared the last of my clutter.
Thank you for helping me, Kerry, it was such a productive day. I'm happy to recommend you to others.
read more
I'm a crafter, a hoarder and I have a heart condition – that's what I told Kerry when I called her. I thought I should be upfront from the beginning. After that, we talked about my clutter. My rooms of craft clutter didn't phase Kerry, I love to make cards, and my stuff was in three rooms, one was so full I couldn't get into it anymore. She also helped me tackle the random furniture and belongings that I was storing for my daughter. I would highly recommend Kerry to anyone who needs help.
Kerry arrives with a warm smile and wide open perspective. Her understanding, kind and compassionate approach allows for super practical and transforming outcomes. Kerry clearly has a great experience and a keen interest in helping people.
I couldn't work out where to start when it came to setting up my home office. Kerry advised me how the room might function more effectively by getting rid of the mess, and moving around my furniture. It included getting the desk out of the corner and taking advantage of the street facing window.
I was feeling overwhelmed and miserable with the state of my home and decided it was time to do something about it. The trigger for me was when my car, my pride and joy, also started to become cluttered, I knew I needed help.
I love helping people find design solutions and work on renovating properties, while Kerry has a passion for de-cluttering and revamping. She's my go-to person when one of my clients needs to de-clutter before we renovate and she checks in with me when she wants a second opinion on a Revamp.
The Major Revamp was just what I needed to get my head around the organized chaos in my home. I'm happy to recommend Kerry and her Revamping. At the end of our sessions I felt like I'd reclaimed my home and got control over what was in it. I'm so glad I looked for help and found it. Kerry told me it would be transformational and it was – not just for my home but for me too.
read more